Gorgeous window seat cushions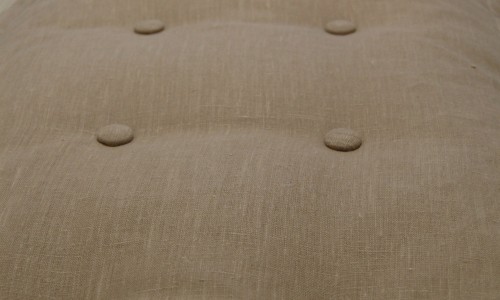 Window seat cushions creating the wow factor
Window seat cushions, otherwise known as box cushions, can transform a room. Diana Murray Interiors can provide bespoke window cushions in foam, feather, or foam with a feather topper. These can be made to the exact shape and size of your window seat or bench. To discuss your requirements please contact us at diana@dianamurrayinteriors.co.uk.
Bespoke cushions in Ian Mankin fabric
Diana Muray Interiors made two bespoke box cushions to fit this kitchen bench seating.
The covers are in an Ian Mankin check with contrast piping. The cushions were made to fit together in the corner and the pattern flows across both cushions.
Window seat cushions: piping and buttoning
Most window seat cushions are piped which helps to strengthen the seams. Piping can be in the same fabric as the main cushion or in a contrast fabric. Buttoning is another design feature you can use to create your individual window seat.